One Sky
Marina Belica
Listen to Track Samples:
Track Title
I was there
simple things
waterwheel
bedouin
scene from afar
first star
early morning
one sky
western light
a way home
Singer/composer Marina Belica, founding member and lead singer of the internationally acclaimed band October Project, has released "one sky," an instrumental album featuring ten of her compositions.
Described by Marina as "modern, intimate chamber music," each composition is arranged for acoustic ensembles that feature a unique palette of string, wind and percussion instruments. This massage music is contemplative and relaxing, born of dreams and meditation, with shades of different ethnic and folk music traditions. Marina plays keyboards and adds vocal textures throughout, including solo piano on the closing track, "A Way Home."
"one sky" is produced and arranged by Marina in collaboration with producer/ performer/composers Randy Crafton (an acclaimed world music percussionist with over two dozen CDs to his credit as a producer/engineer, including the most recent release from American folk icon Richie Havens) and Christopher Cunningham (who produced Marina's first solo CD, and has toured and recorded as a guitarist with such well-known artists as Marianne Faithfull and Marshall Crenshaw).
The many different colors of the music are reflected in the cover art, a panoramic photograph of a sunset over the Pacific taken from Kuta Beach in Bali by artist/photographer Steven Lowy. Sadly, Kuta was the site of a terrorist bombing . Marina is grateful to be able to share a scene of beauty from that same town.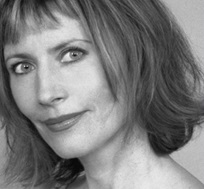 Marina Belica
Singer/composer Marina Belica is the lead vocalist of the band October Project, which has headlined sold-out shows across the U.S. in addition to touring with Sarah McLachlan and The Crash Test Dummies. They have established an international following through radio and television broadcasts around the world.
In 2003, Marina released one sky, an instrumental album written, arranged and produced by her in collaboration with producer/performer/composers Randy Crafton and Chris Cunningham. Featuring an array of acoustic instruments including woodwinds, string quartet, guitar and percussion, the CD is a collection of ten original compositions with Marina adding keyboards (solo piano on "A Way Home") and vocal textures on several tracks.
Marina is active on behalf of charitable causes and has appeared in and helped organize several benefit concerts. She has performed in Bali with Grammy-winning Swiss harpist Andreas Vollenweider in a concert for Balinese children, and in Carnegie Hall for the Foundation for Small Voices, a charity that raises money for children's programs in the arts. She has also performed several benefit concerts for the NOCC (National Ovarian Cancer Coalition), and continues to oversee "Gilda's Lounge," an unplugged concert series she began in 2000 for Gilda's Club in New York City.