Pan Flutes With Love
Ken Davis
Listen to Track Samples:
Track Title
Joy of Love
Conversations
Out of the Cold
Daintree
Follow Your Heart
To Be With You
This is Love
I Get A Feeling
Love for the Heart
The Garden
Far Away
Mother Nature
Moment in Time
Pan Flutes with Love, by platinum-recording, Sydney, Australia based musician Ken Davis offers inspirational instrumental massagae music to harmonize the mind, body and spirit. Ideal for use as spa music, or music for relaxation. Many of our clients have used this album for a variety of relaxation purposes: massage, sleep, meditation and reading are only a few of the possible uses. Acoustic instruments include the pan flute.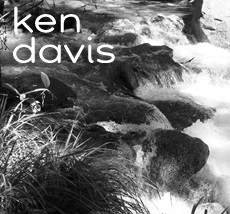 Ken Davis
Musician Ken Davis composes music to heal and harmonize body, mind and spirit. His music appeals to those searching for a positive and inspirational alternative to aggression and disharmony. If you're looking for balance, Ken's soothing healing music will help you find it. Music speaks all languages!
"My belief is that life is to be enjoyed and celebrated. Music is the universal key to uplifting the spirit in us all. Music unites humanity by tones. Certain tones touch certain emotions. Beautiful melodies create peace and a loving vibration." - Ken Davis
Artist image (top, left): A photo by Ken of Crystal Cascades, Far north Queensland