Sunlight
Michael Benghiat
Listen to Track Samples:
Track Title
Sacred Mountain
Canyons
Highland Trails
Sunlight
SUNLIGHT, music for massage, spa, relaxation and yoga, is the ideal massage music for Michael Benghiat fans who loved his first CD for At Peace®, HARMONY.
Like HARMONY, SUNLIGHT also offers beautiful, tranquil melodies and a rich assortment of layered, acoustic instrumentation. The subtle rhythms and beautiful melodic textures created by Michael on piano, keyboards and percussion accompanied by Stephanie Bennett on harp and Brice Martin on flutes, offer an emotional richness and spiritual depth that is difficult to achieve and even harder to find on most relaxation genre CDs.
As you listen to the tracks, we hope you too will sense Michael's inspiration - the natural beauty and panoramic splendor of the Big Sur coast of California, as well as his love of gardens and nature as the ideal setting for meditation and contemplation. With this album, SUNLIGHT, Michael has once again created enchanting relaxation music that will engage your mind, body and spirit.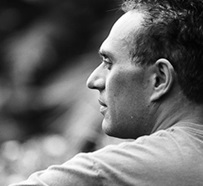 Michael Benghiat
A Santa Monica native, Michael Benghiat has experienced a multicultural musical palette since childhood. Accomplished on both the piano and guitar, Michael grew up in a home surrounded by music, with parents who not only treasured music but encouraged learning about music from a variety of cultural and ethnic heritages.This early exposure to the enduring folk traditions of Greek, Sephardic, Spanish, and Middle Eastern music as well as to classical orchestral music helped forge Michael's unique musical sensibility. Michael's curiosity and interest in non-western musical instruments and traditions finds expression today in his study and collection of exotic acoustic instruments from around the world. His ongoing explorations of musical culture are a natural extension of his BA degree and graduate level work in classical music composition at UCLA. The author of several books on the guitar, Michael's work as a musician and composer reflects his desire to "reach more people than I can teach one-on-one."
"I enjoy creating music that leads you inward. We all find ourselves refreshed by just the simple act of stopping for a moment and really relaxing. I try to create a musical world that facilitates this." - Michael Benghiat