The Chesapeake Bay
Michael Zampi
Listen to Track Samples:
Track Title
Listen to Your Heart
Cobblestone Alley
Sanctuary Within St. Michaels
Thomas Point Light House
Magnificent Annapolis
Lanterns and Sea Mist
Jordan's Gift
Cliffs of Calvert County
Top of The Severn
The Bountiful Magothy
Our Beautiful Chesapeake Bay
Remembering Rachel
Seaside and You
Sweet Solomons Island
Sailor's Midnight Lullaby
Sunset at Swan Point
Weems Creek
The Chesapeake Bay album by composer and musician Michael Zampi provides an uninterrupted hour of original, acoustic instrumental guitar music, inspired by peaceful kayak trips on Chesapeake Bay - music therapy for the nature deprived! One of three massage music albums in Zampi's Reflections of Beauty Series.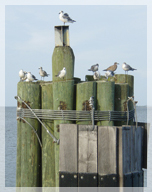 REFLECTIONS OF BEAUTY Series
Inspired by the natural beauty of our National Parks, the REFLECTIONS OF BEAUTY Series includes three albums - The Appalachian Trail, The Rocky Mountains and The Chesapeake Bay. Zampi weaves a tapestry of new age, classical, jazz, and folk music styles - and his flowing music is ideal for holistic healing, massage, sleeping, yoga, meditation, relaxation, and the healing arts as well as for reflection, and creativity.
"There's so much beauty in this world, you have to do something with it. You can't just take it for granted." - Michael Zampi
Michael Zampi
Michael Zampi's mastery of acoustic guitar styles is prominently on display in his guitar album series, REFLECTIONS OF BEAUTY. This album collection represents and is inspired by three outstanding geographic areas in the U.S. - The Appalachian Trail, The Rocky Mountains and The Chesapeake Bay. His music is used worldwide by healing arts professionals including Harvard Medical School which is using Michael's music in their Mind and Body Healing Program. Massage and bodywork professionals, yoga instructors and reflexologists also give Michael's music high praise for enhancing their work and the client experience.
Michael's instrumental compositions are written for the acoustic guitar and blended with piano, flute and strings. He owns 14 guitars but favors his Taylor 814 CD. His guitar instrumentals also appear in commercials, movies and films and on PBS Specials. Inspired by a wide variety of musical styles since his youth in upstate New York where his family owned a music store, Michael composes new age, folk, country, blues, jazz, rock, and pop music in his recording studio and he volunteers his time to create compilation CDs for regional songwriters.
When not in the studio Michael can be found outside, enjoying kayaking, mountain climbing, or lounging on the beach…