Two Together
Stephen Cohn
Listen to Track Samples:
Track Title
Overture
Scarborough Fair
The Riddle Song
Home on the Range
Shenandoah
Twinkle, Twinkle Little Star
Sweet Betsy from Pike
Finale
Whimsical, warm and modern arrangements of American Folk Music with classical instrumentation including flutes, oboe, English horn, cello, clarinet, viola, piano. The instrumentation on this award-winning relaxation music CD was composed and arranged by Emmy Award winning composer Stephen Cohn, performed by the City of Prague Philharmonic Orchestra and chamber ensembles featuring soloists from the orchestra.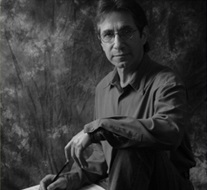 Stephen Cohn
"A native of southern California, Emmy-award winning musician/composer Stephen Cohn has always been in love with music, in love with the experience of making music. ""I grew up in a home where music had a special place in our life. My father wrote chamber music as a hobby,my mother was a dancer and violinist and my sister is a flutist,"" says Cohn. Classically trained as a musician and composer, Cohn completed graduate work in composition and musicology at UCLA. Accomplished on multiple instruments including the piano, guitar and clarinet, he began his professional career singing, composing and writing songs for labels including Motown and Warner Brothers. This quickly led to opportunities to write title themes for TV and scores for films with stars such as Lily Tomlin, Wallace Shawn, Joanne Woodward and William Shatner. Internationally recognized for his concert stage music, Cohn's compositions have been performed world-wide by such acclaimed musicians as the Arditti Quartet and the Chroma Quartet. Winning an Emmy Award for ""Outstanding Achievement in Music"" for his chamber orchestra score for the documentary film, ""Dying With Dignity"" encouraged Cohn to pursue his interest in studying how music can promote healing and stress reduction.
""In many ways, my music for At Peace® is a culmination of my long-standing interest in the spiritual aspects of music. There are really no formulas for creating something that's relaxing. As a composer, I look for a place inside, where, in writing something, I actually feel the experience of letting go and relaxing or of opening to a space that's beyond thought. Maybe it's a question of identifying that place in oneself creatively and then expressing it musically.""
– Stephen Cohn
Among the hallmarks of Cohn's music for At Peace® is his ability to enhance relaxation by offering lush, soothing compositions designed to slow the rhythms of the body and the nervous system while entertaining the listener with beautiful melodies and instruments chosen from a pan-cultural palette.
""Instruments that speak with a soft, soulful voice are the ones that I gravitate to for this kind of music. Every project has a special challenge musically which involves tapping into and weaving together my skills as a classically trained musician, my intuition, and my desire to create musical resonance and harmony with a timeless quality.""
– Stephen Cohn
"