A Review of the Best Portable Massage Chairs
As a follow up to our previous post on how to start a successful corporate massage therapy business, we present a few of the best portable massage chairs. We gathered reviews and comments from masssage therapists on LinkedIn who've used these chairs and seen what they can handle.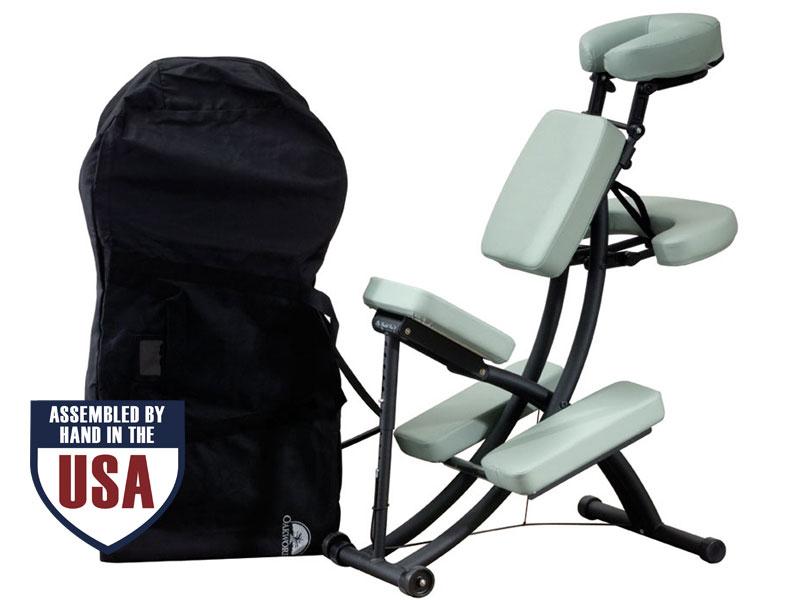 Margaret Connolly, LMT RCST
Registered craniosacral therapist
"Oakworks Portal Pro. Whatever color you get for upholstery (black is good), you definitely want a black frame that doesn't show the dirt. Also make sure you get the carrying case that actually allows the wheels to touch the ground. An important feature is the horizontal bar that forms the "foot" both front and back. You can put your own foot across the front foot to stabilize the chair as the client is climbing on and, especially, off. Personally I wouldn't get the lightweight version; the heaviness of the heavier version is another good element in stability."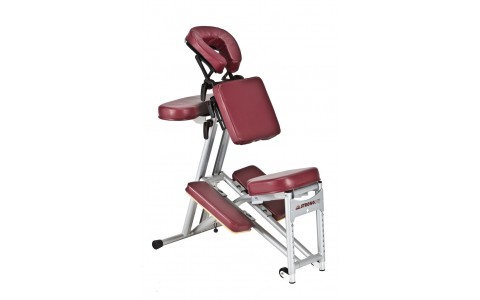 Cindie McCormack
Owner/Knead a Power Break
"I do more chair massage than table massage as all my work is done onsite. My favorite is Stronglite Ergo-Pro which I have been using for 7yrs. Its easy to carry or pull (has wheels) adjustable and great for doing tall people. I also use an Oakworks Portal Pro, its ok but the knobs on the face cradle are plastic so wear out in no time. I tried an NRG Grassopper, cute but not durable nor stable. It all depends on how much chair massage you plan on doing but investing in a really good one will have its benefits."
Martha Nichols
Staff Massage Therapist at Massage Matters
"I love my Stronglite Ergo Pro. I have used it regularly for 7 years and it is still in perfect working order (other than the vinyl, which is worn from me not putting it in the case when hauling it). My clients go "aaah" just sitting in it, it is so comfortable. Not like some of the cheaper chairs that feel like they'll tip over."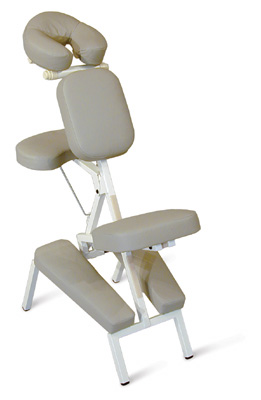 Julia Morrow, CMT/CMLDT
Owner, Massage by Julia
"I have had a Golden Ratio for 9 years and love it. It is lightweight. I wouldn't get black vinyl because it would heat up too much if you're doing outside events."
What's your experience with portable massage chairs? Do you have a different take or a favorite chair to add to our list? Share your thoughts in the comments below!