About the Artist: 3 Questions with Art Lindemanis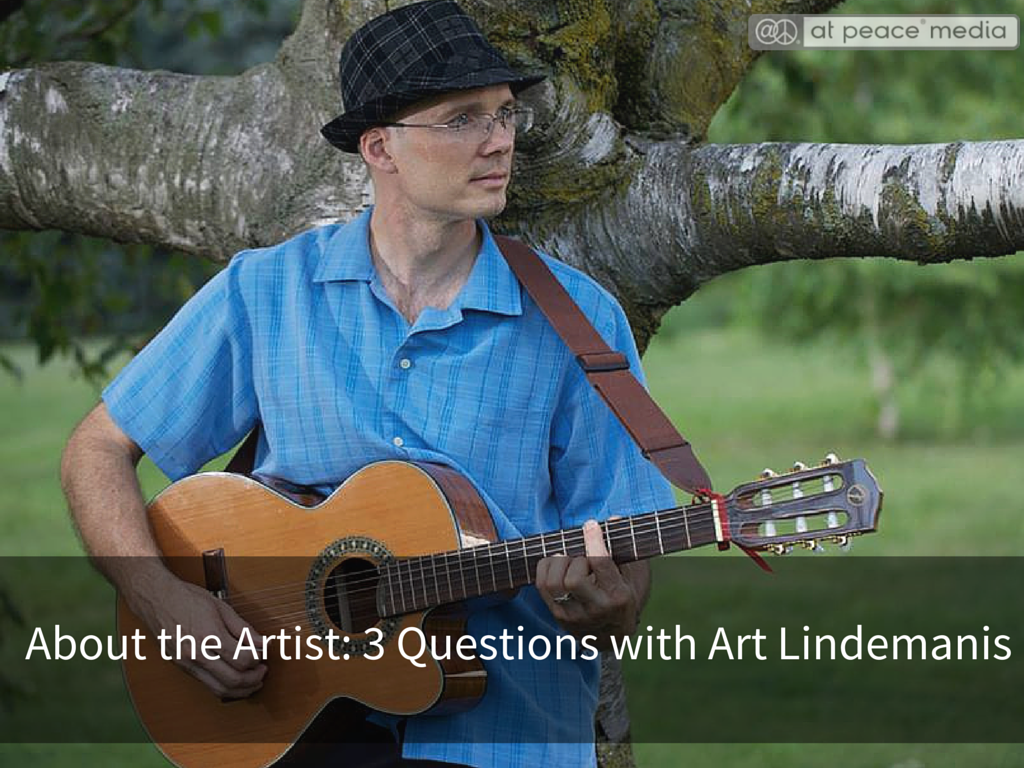 While at the 2014 AMTA National Convention I had a chance to stroll through the Denver Art Museum. I saw a fascinating exhibit by a local artist named Daniel Sprick. As I was leaving, to my surprise, Sprick was doing an in-person "artist talk" for a few museum benefactors. I stood quietly and listened intently, and it was amazing to hear him describe his artistic process.
Musicians also are artists. Understanding a bit about what makes musical artists tick, especially with respect to the music - their art - can be highly intriguing. In a way, it helps us connect to the artist and ultimately their music. I love the music we share here at At Peace Media, and through our new subscription service, sighTUNES. I want you to love it just as much.
We are running a series of interviews, each featuring a musical artist, so you can get up-close and personal with them and the work they are so passionate about. We believe the right music can only help you and the work you're so passionate about.
We love Artful Touch music, and we're thrilled to bring you this conversation with creator Art Lindemanis.
What live music event made an impression on you?
Taj Mahal playing solo acoustic at The Iron Horse in Northampton 1989. My friend and I hung out in the basement room set aside for artists, basking in Taj's incredible presence while he told great stories and held court. We were completely star-struck and deliriously happy. That personal hang-time wasn't even as amazing as his musical performance, which left us floating on clouds all the way home.
How did you get into making music?
I was a part-time pretend rock 'n roller in the early 1990's, before I went to massage school.
Around 2000, a coincidence of events led me to play guitar for a small show and a spoken word event, and that got me started again.
Another friend introduced me to modern drum machines and computers that made recording and mixing available to everyone. I had always hated electronic music, and how it sounded so fake. The newer technology was a big change and much better than I thought. I had been making my own mixes to play in the massage room. At this point I started making my own music.
What are your days like?
My wife and I own a massage business in northern Maine. I massage part time, and play live music in the area. I put out some ambient music albums last year, now I'm working on more guitar pieces.

Bonus question! What or who inspires your work?
The practice of massage therapy and other bodywork modalities have deeply informed and inspired Artful Touch Music. Finding ways to recreate the mellow and healing space of massage is my goal, as well as making music that enhances bodywork therapy for practitioner and receiver.
Thanks for your time, and especially for sharing your music with us, Art!