Orthopedic Massage for Complicated Shoulder Conditions
James Waslaski
The manual therapy industry has evolved to a place where specializing in just one modality is no longer sufficient to treat complicated pain conditions and sports injuries. Join published author & International Lecturer, James Waslaski to look at a total wellness system that is being taught throughout the world.You will learn to blend assessment and clinical reasoning skills, with multiple massage modalities and manual therapy disciplines to get results for complicated pain conditions that you never imagined possible. Also learn corrective stretching and strengthening exercises that will keep your clients living pain free, and your athletes performing at optimal levels. The highlight of this webinar will teach all manual therapist to release complicated frozen shoulder and frozen hip conditions.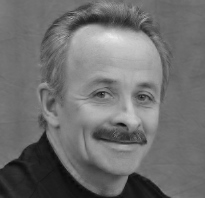 James Waslaski
James Waslaski worked 20 years as a paramedic, and in a trauma center, while teaching emergency medical courses. James served as Professional Relations Chair for Florida and received the 1998 FSMTA outstanding state service award. He also served as AMTA Sports Massage Education Council Chair from 1993-1997 receiving the AMTA National Officer Award. James was the 1999 recipient of the FSMTA International Achievement Award.
As author and international lecturer he has pioneered deep pain free orthopedic massage, pain management, sports injury, and sports enhancement treatments. His unique structural and multidisciplinary bodywork approach has been taught in over a dozen countries.
James has worked with collegiate, professional and Olympic athletes, including the 1996 Olympic Games and the New York Yankees. He has published articles, books, manuals, and a series of DVDs on sports injuries, chronic pain, and complicated orthopedic conditions. James has also produced a motivational audio series, highlighting success strategies of leaders in the wellness industry to help guide massage therapists to their true spiritual blueprint for success. James has been working with a major publishing company to publish Advanced Clinical Massage Therapy: A Structural Approach to Pain Management with hopes to bridge the gap between all health care providers throughout the world.