Reflexology Approaches for Massage Therapists
Rhonda Funes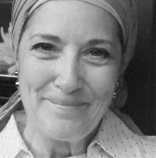 Rhonda Funes
A graduate of American Academy of Reflexology in 1988, Rhonda Funes was one of the first to study Integrated Reflexology. As a Charter Member of the newly formed Reflexology Association of California, she was responsible for defining "Reflexology" and the scope of practice for reflexologists in the State of California.
A State Certified Instructor of Reflexology since 1994, Rhonda has held teaching positions at the following institutions: American Academy of Reflexology, The California Shiatsu School of Massage, The Massage School of Santa Monica, Emperor's College of Traditional Oriental Medicine and IPSB. Ms. Funes served as President of the Reflexology Association of California from 2010-2012.
Certified by The American Reflexology Certification Board, Rhonda serves as private practitioner and tutor and works in close association with chiropractors, acupuncturists, podiatrists and holistic medical practitioners. Rhonda Funes Professional Reflexology welcomes clients of all ages with a wide array of conditions to her lovely office just blocks from the ocean and beautiful Palisades Park in downtown Santa Monica.
Click here to learn more about her DVD instructional programs, Reflexology, Vol. 1: The Feet and Reflexology, Vol. 2: Hands and Ears. Click here to read How I Left Corporate America for Reflexology by Rhonda Funes at the Tools for Touch™ blog.