Arc of Iris
Ken Elkinson
Listen to Track Samples:
Track Title
Red Clouds
Orange Sunset
Yellow Heat
Green Mountaintop
Teal Trees
Blue Waves
Indigo Desert
Violet Flowers
Brown Leaves
Black Diamond
White Water
Grey Winter
We are pleased to offer Ken Elkinson's new album, Arc of Iris, exclusive to At Peace Media. Modern, ambient and deeply soothing, these twelve tracks are sure to delight both therapist and client alike.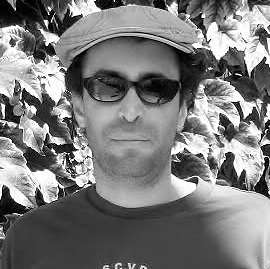 Ken Elkinson
Ken Elkinson saw his musical dreams come to fruition when he released his debut album of original piano solos in March, 1997. Entitled Midnight Conversation Ken's album had its roots in Pennsylvania at Muhlenberg College. It was there that he found many comforts and sources of inspiration; the college's artistically minded, close-knit community and proximity to New York City helped shape Ken's outlook and composition. Afther a short stint with a college rock band, Ken began preparing for his solo career during his junior year. He credits much of his itinital songwriting success to Muhlenberg's stellar musical facilities. "I never had to wait to play a beautiful baby grand piano, and this certainly kept the creative process flowing," recalls Ken. Since then this prolific artist has created many ambient music albums which have become favorites amongst both massage therapists and their clients worldwide.