Ultimate Natural Sounds: Calming Seas
Llewellyn & Niall
Listen to gentle waves breaking onto a sandy beach. This album, Ultimate Natural Sounds: Calming Seas, was recorded, balanced and mixed by top producers Llewellyn & Niall.
TRT: One hour
Highly recommended for: relaxation music, sleep, healing arts environments, stress-relief
The Ultimate Natural Sounds Series is about creating calm natural atmospheres without sudden loud noises or unpleasant interruptions. Recorded by Niall on location at Pendower beach, Roseland Peninsula Cornwall, a secluded beach surrounded by high cliffs with lush golden sands.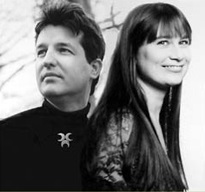 Llewellyn & Niall
Niall, pronounced "nee-al" is a Celtic name meaning Champion. Niall is a writer & producer of World, Relaxation and New Age music.
He started his musical journey at the age of 7, playing the recorder. His introduction to a recording studio in 1984 ignited a passion for synths/samplers and sound design. Another passion is location recording. Niall's first location recording albums have been released as part of the Ultimate Natural Sounds series, produced in association with Llewellyn; they include, Calming Seas, Tranquil Birdsong, Birdsong by the Stream and Inspiring Thunderstorm.
Recorded on location throughout the UK by Niall, the Ultimate Natural Sounds albums offer a series of natural soundscapes for relaxation & meditation. Each album was recorded with state of the art recording equipment for optimum sound and transparency.