Ultimate Natural Sounds: Tranquil Birdsong
Llewellyn & Niall
Listen to Track Samples:
Track Title
Tranquil Birdsong
Listen to the gentle chirping of an english dawn chorus. This album, Ultimate Natural Sounds: Tranquil Birdsong, was recorded, balanced and mixed by top producers Llewellyn and Niall.
TRT: One hour
Highly recommended for: relaxation music, sleep, healing arts environments, stress-relief
The Ultimate Natural Sounds Series is about creating calm natural atmospheres without sudden loud noises or interruptions. Recorded by Niall on location at Finemere wood Nature Reserve near Buckingham. Finemere wood is a rich mosaic of woodland wildlife habitats abounding with birds and butterflies.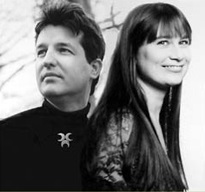 Llewellyn & Niall
Niall, pronounced "nee-al" is a Celtic name meaning Champion. Niall is a writer & producer of World, Relaxation and New Age music.
He started his musical journey at the age of 7, playing the recorder. His introduction to a recording studio in 1984 ignited a passion for synths/samplers and sound design. Another passion is location recording. Niall's first location recording albums have been released as part of the Ultimate Natural Sounds series, produced in association with Llewellyn; they include, Calming Seas, Tranquil Birdsong, Birdsong by the Stream and Inspiring Thunderstorm.
Recorded on location throughout the UK by Niall, the Ultimate Natural Sounds albums offer a series of natural soundscapes for relaxation & meditation. Each album was recorded with state of the art recording equipment for optimum sound and transparency.