Noam
Eliana Gilad
Listen to Track Samples:
Track Title
Noam
Turkish Lullaby
Inspiration
Song of the Heart
Bolero
Child
Ethreal
NOAM by Eliana Gilad and the Voices of Eden Ensemble offers soothing, wordless vocals, Celtic Harp, Violin and hypnotic percussion accents on Bendir (frame drum) and Tam Tam (Moroccan bongos).
An exotic, distinctive weaving of acoustic, instrumental massage music and voice for meditation, stress-relief, relaxation and enjoyment, NOAM is designed for relaxation and stress-relief. The soothing, intentionally wordless vocals, Eastern percussion, harp & violin are designed to relax listeners. This conscious use of voice bypasses the intellect allowing the listener to connect with a deeper level of consciousness. There is no limiting factor of language.
NOAM was composed and performed by the Voices of Eden Ensemble, a unique, world-class group of Jewish, Arab and Christian musicians who represent a new contribution to the field of sound healing. Their distinctive weaving of acoustic, instrumental music and wordless vocals can calm nerves, focus awareness and enhance a deep sense of relaxation.
Each music track on NOAM concentrates upon balancing polarities and cleansing one of the seven main energy centers (chakras). The healing use of voice and rhythm by women is a 3,000-year old tradition. Both babies and adults are reassured and calmed by rhythmic, repetitive sounds that remind them of things they heard in the womb. Though the VOE Ensemble refers to NOAM as "Healing Lullaby Music", the CD does not resemble traditional lullaby music or offer any hackneyed treatments of cliché juvenile music that most people think of when they hear the word "lullaby". This is a complement, not a criticism; this music will resonate with people of all ages.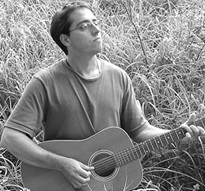 Eliana Gilad
The musical compostions on NOAM were created and produced by Eliana Gilad, who moved to Israel from France over ten years ago, where she had worked for CBS during the 1992 Olympics doing voice overs for the ceremonies. It was during the Olympics that Gilad felt called to use her voice for a higher good. Two years later, she moved to Galillee and founded the Voices of Eden Self Realization and Healing Music Center.