Holly & Ivy
Stephen Cohn
Listen to Track Samples:
Track Title
The Holly and the Ivy
Coventry Carol
Ave Maria
Angels We Have Heard On High
Jesu, Joy of Man's Desiring
Oh Holy Night
Joy To The World
Holiday Music for Relaxation This collection of holiday classics offers one full hour of soothing holiday music, interpreted by musician/composer Stephen Cohn who uses instrumental sounds from a variety of cultures to elicit the universality of the true meaning of the holidays and of inner peace. Album run time: 60:05
"Working with these melodies was very inspiring. I felt an unusual combination of deep respect for the material and a freedom in knowing my personal variations and digressions would be energized by their familiarity. Also, I felt a very creative tug-of-war between wanting to fulfill the expectations of the listener and the impulse to say something of my own with music that has been heard by virtually everyone. All this brought on some very satisfying composing and performing sessions and I think it brought out the best in me. Relax and enjoy!" -- Stephen Cohn
"Holiday melodies embrace a special and very deep resonance for most of us. We hear them before we're fully conscious and we feel the warm vibrations that are in the air when they're played. They penetrate our hearts and remain embedded there. For this reason, they are excellent vehicles for soothing us. They evoke joyful memories of peace, comfort and security from within our own being." -- Sherry Donovan, Music Director, At Peace Media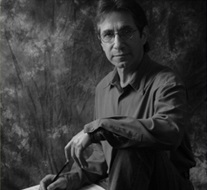 Stephen Cohn
"A native of southern California, Emmy-award winning musician/composer Stephen Cohn has always been in love with music, in love with the experience of making music. ""I grew up in a home where music had a special place in our life. My father wrote chamber music as a hobby,my mother was a dancer and violinist and my sister is a flutist,"" says Cohn. Classically trained as a musician and composer, Cohn completed graduate work in composition and musicology at UCLA. Accomplished on multiple instruments including the piano, guitar and clarinet, he began his professional career singing, composing and writing songs for labels including Motown and Warner Brothers. This quickly led to opportunities to write title themes for TV and scores for films with stars such as Lily Tomlin, Wallace Shawn, Joanne Woodward and William Shatner. Internationally recognized for his concert stage music, Cohn's compositions have been performed world-wide by such acclaimed musicians as the Arditti Quartet and the Chroma Quartet. Winning an Emmy Award for ""Outstanding Achievement in Music"" for his chamber orchestra score for the documentary film, ""Dying With Dignity"" encouraged Cohn to pursue his interest in studying how music can promote healing and stress reduction.
""In many ways, my music for At Peace® is a culmination of my long-standing interest in the spiritual aspects of music. There are really no formulas for creating something that's relaxing. As a composer, I look for a place inside, where, in writing something, I actually feel the experience of letting go and relaxing or of opening to a space that's beyond thought. Maybe it's a question of identifying that place in oneself creatively and then expressing it musically.""
– Stephen Cohn
Among the hallmarks of Cohn's music for At Peace® is his ability to enhance relaxation by offering lush, soothing compositions designed to slow the rhythms of the body and the nervous system while entertaining the listener with beautiful melodies and instruments chosen from a pan-cultural palette.
""Instruments that speak with a soft, soulful voice are the ones that I gravitate to for this kind of music. Every project has a special challenge musically which involves tapping into and weaving together my skills as a classically trained musician, my intuition, and my desire to create musical resonance and harmony with a timeless quality.""
– Stephen Cohn
"