Yoga Rhythm
DJ Free & Brent Lewis
Listen to Track Samples:
Track Title
Invocation
Awakening
Awakening (Remix)
Chakra Dance
Chakra Dance (Radio Edit)
Yin & Yang
Yin & Yang (Remix)
Hatha
Yoga Dreaming
Yoga Rhythm provides 60 minutes of continuous yoga music blending rhythmic percussion, soothing melodies, warm synthesizer and ambient grooves. The first 50 minutes of rhythmic percussion and energizing music awakens the chakras 1,2 & 3. The final 10 minutes of meditative music opens chakras 4-7, completing the music journey. The rhythms match the heartbeat, and the subtle auras stimulate brain wave activity. Truly a magical music journey for the mind, body and spirit. The last two tracks, Hatha and Yoga Dreaming, are included in the complete album download.
Designed for yoga, dance and movement classes by composer/producer DJ Free. Brent Lewis, a master percussionist, is the primary guest performer with T. Gordon Anderson on sitar and Peter Schinke on piano.
Highly recommended for: Yoga, Body Movement, Body Work, Trance Dance and various forms of Meditation
Instruments: Percussion, synthesizer, flutes, sitar, piano, chanting
TRT: 60 minutes
DJ Free & Brent Lewis
DJ Free is an award-winning producer/composer whose musical oeuvre includes soundtracks for IMAX®, PBS/National Geographic and ESPN. His DJ roots, along with the world's indigenous cultures, influence his music. He has charted on Billboard and several international DJ and Dance charts. He works with award-winning artists from a variety of cultural and musical backgrounds to create a fresh mix of chill music for yoga, spa and lounge. DJ Free has been a guest teacher at the Esalen® Institute; when creating music for the healing arts, he consults with Yoga, massage, movement and music therapy practitioners.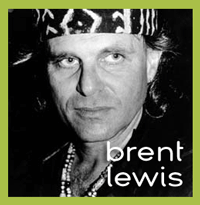 Brent Lewis is a master percussionist who has studied with drum masters from around the world and has traveled extensively throughout Africa to study the roots of African music, tribal ceremonies and rhythms. He has performed with a who's who list of artists (Smokey Robinson, Grateful Dead and Joe Cocker to name a few) and his percussion can be heard on Oliver Stone's JFK and three IMAX scores. In addition to composing music for the Australian Ballet, Brent leads drum workshops to share his unique style of music and the magic of drums.