Sanctuary
George Skaroulis
Listen to Track Samples:
Track Title
Ray of Hope
Blue
Rain
Healing Waters
Passionata
I Believe
Shenandoah
My Star, My Moon
Breathe
The Gathering
Sanctuary
The Power of Touch
Goddess
Voice of the Ancients
Sanctuary by George Skaroulis offers a massage music experience best described in three simple words - healing, meditative and peaceful. This ambient piano music will help you find your own inner sanctuary. Featuring the songs "Ray of Hope" and "Rain", this album is inspired by and dedicated to massage therapists, reflexologists, natural healers and caregivers around the world. This popular massage music is used by massage therapists around the USA for helping clients relax during massage.
And the latest from George Skaroulis....
George Skaroulis, whose music has been embraced by the healing arts community for over twenty years, recently recently released Sanctuary 2, a peaceful collection of classics plus nine of George's original compositions. Lush and beautifully orchestrated, this NEW album has 14 tracks and a run time of 57 minutes. It was cited as one of the top twenty albums of 2015 by MainlyPiano.com and is available at GeorgeSkaroulis.com , iTunes and Amazon .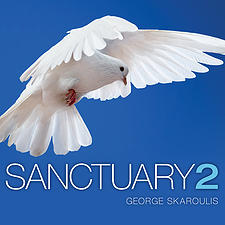 "I encourage you to create a "sanctuary of sound" in your own workspace: a space without traffic noises, cell phones or barking dogs. I also don't think it's a bad idea to give your client the option of a quiet session without conversation. I know I personally prefer a session with limited conversation, so do your best to tune out life's bacground noise with the magic of music. " - George Skaroulis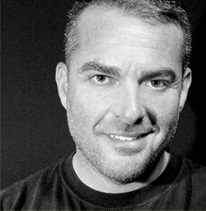 George Skaroulis
George Skaroulis began his love affair with the piano at the young and tender age of five. His mother was a classically trained pianist and George would sit on the bench next to her to watch and listen. One day, he started playing along. It wasn't too long before George was figuring out the melodies of songs he heard on the radio. At the age of 10, his parents encouraged piano lessons, but in five weeks George quit the lessons after his teacher discovered he was playing by ear. Uninterested with structure & theory, George wanted to play the piano his way.
As a teenager, George began a career in the restaurant industry, and spent over 20 years in the business. Time at the piano was often his private escape. George never dreamed of pursuing his love of music as a career, but over the years, the piano kept calling him back.
To this day George doesn't read music, and without those formal boundaries, he continues to create music in his own peaceful romantic style. George's music undoubtedly has a calming effect on those who listen, even animals (George's music has been chosen as the official music of the Atlanta Humane Society). It is no surprise this relaxing quality has attracted spa professionals and massage therapists worldwide.
Skaroulis is a member of the National Academy of Recording Arts & Sciences (NARAS), and a member of the American Society of Composers Authors and Publishers (ASCAP).

"Provide a musical sanctuary for your clients, and watch the positive atmosphere it creates in your practice." - George Skaroulis